COMPLETE INTERIORS
Our partner's craftsmen work in laminate, wood, metal, glass and other materials to create everything from a simple utilitarian cab interior to an awe inspiring work of art.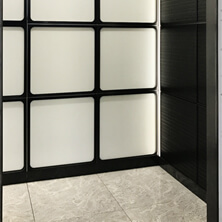 MORE ABOUT OUR CAB INTERIOR
CUSTOM INTERIORS
Our elevator cab interiors are designed with the cab shell to create a perfect fit for your project requirements. We work with our customers to create an aesthetically beautiful and functional elevator interior.
VARIOUS MATERIALS
Interiors can be built in several materials including metal, wood, stone, glass, p-lam, ceramic tile and more. All materials are sourced from proven suppliers and are subjected to rigorous quality checks before fabrications begins.
CLASS A BUILDINGS
No job is too big or too detailed for our team. We have worked on Class A projects, including the Empire State Building and Freedom Tower. Our state-of-the-art manufacturing facilities and talented craftsmen that can handle large scale projects.
CAB INTERIOR BENEFITS
Lift Solutions is your best source for elevator cab interiors, as we partner with several manufacturers that specialize in high quality cab interiors. Our teams have decades of experience and with state-of-the-art facilities, we provide some of the most beautiful interiors in the elevator industry.
FIXTURE INTEGRATION
Lift Solutions also integrates elevator fixtures into car interiors to create a seamless elevator interior. We provide swing return panels to accompany our elevator cab interiors and fixture integration.
LIGHTING OPTIONS
We offer several lighting options to choose from including florescent, incandescent, LED, core lighting, defuser, down lights and more. An expanding range of energy efficient lighting options is now available to satisfy the most rigorous requirements.
MORE BENEFITS
• UL Labels up to 120'
ADDITIONAL PRODUCT HIGHLIGHTS
1. VARIETY OF LIGHTING OPTIONS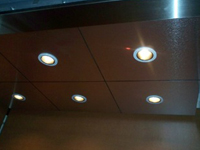 VARIETY OF WOOD INTERIORS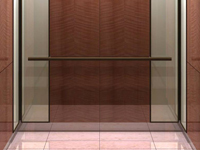 CIRCULAR & GLASS CABS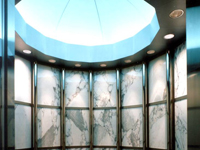 STONE WORK AVAILABLE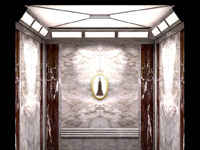 TILED INTERIORS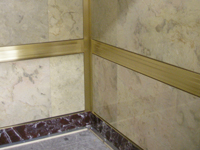 INTEGRATE WITH DOORS & ENTRANCES