ENTRANCES
Manufactured by our supplier partners to the highest quality with CSA approval and UL Labels; Lift Solutions offers elevator entrances that meet the highest standards for finish, fit and dimensional accuracy.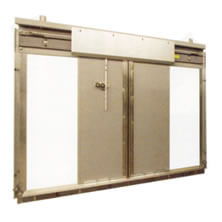 MORE ABOUT OUR ENTRANCES
MULTIPLE CONFIGURATIONS
We offer multiple entrance configurations including, single, two and three speed in side slide, center opening, swing door, bi-parting, welded and freight. We can match your projects' needs.
SEVERAL SILL APPLICATIONS
Our full range of sill applications includes heated, aluminum, nickel, stainless steel, bronze, cast iron and more. We can match any door panel style and cab style to create a seamless feel and look.
RANGE OF FINISHES
We offer a full range of finishes to match the door panels of your project, including stainless steel, bronze, muntz #4 and #8, 5WL vandal resistant and many more.
ENTRANCES BENEFITS
Our elevator entrances are often fabricated by our supplier partners simultaneously with the door panels that accompany them to create a harmonious and true fit to ensure proper function and performance.
SecureSlide™
Creating a safer method to install entrances is the SecureSlide™, allowing mechanics to safely install from inside the hall instead of on a running platform in the hoistway.
MORE BENEFITS
• 1.5 hour UL Labeled up to 120"
• 14 gauge steel
• CSA Certified
• Pre-assembled and ready to install is optional
• Knocked down for shipping is standard
• Sight Guards
• Astragals
• Gibs
• Keyhole Escutcheons
ADDITIONAL PRODUCT HIGHLIGHTS
MULTIPLE CONFIGURATIONS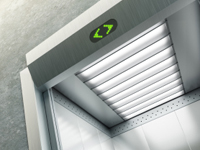 CUSTOM ENTRANCES AVAILABLE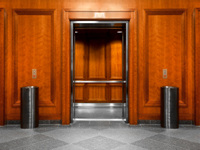 14 GAUGE STEEL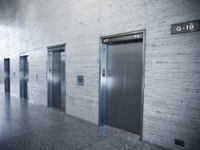 PRE-ASSEMBLED OR KNOCKED DOWN FOR SHIPPING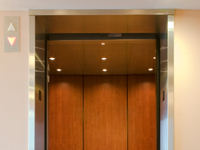 SEVERAL SILL APPLICATIONS