GROUP 1 PACKAGES
Group 1 Packages provide everything you need and additional elevator equipment can be added to include everything you want in a package.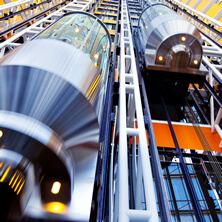 MORE ABOUT OUR GROUP 1 PACKAGE
CUSTOM PACKAGES
Customize with an upgrade to roller guides, checker plate, isolated platform, dry power unit, include a piping package, or select from many more options to meet unique requirements.
HYDRAULIC PACKAGES
Take on ground-up modernization or new construction projects with confidence using these complete Group 1 in-ground and holeless packages.
COMPONENTS INCLUDED
Platform with toe-guard, sling, shoes and guides, limit switch package, pit package, rail brackets, fasteners, forged clips, rails with splice plates, jack, submersible power unit, and layout drawings.
GROUP 1 PACKAGE BENEFITS
Our Group 1 Packages are sturdy, reliable and built to make every project installation go smoothly and efficiently. All products are top quality and have been seamlessly integrated to decrease installation time and labor.
SOURCE ADDITIONAL EQUIPMENT
Source your Group 1 Package (and virtually everything else including cabs, entrances, door panels, fixtures, controllers, etc.) from one source. Lift Solutions provides it all.
MORE BENEFITS
• Optional equipment is available
ADDITIONAL PRODUCT HIGHLIGHTS
MAJOR COMPONENTS INCLUDED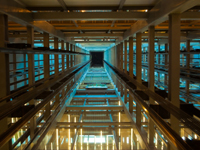 BOREHOLE PACKAGES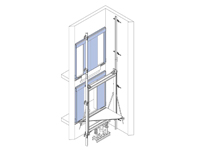 TWIN JACK HOLELESS PACKAGES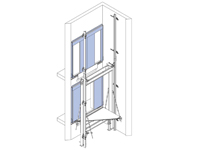 TWIN JACK ROPED PACKAGES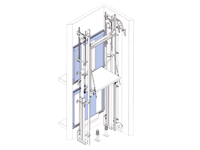 TRACTION PACKAGES