DOOR OPERATORS
We provide heavy-duty, high-speed, user-friendly, solid-state door operator packages within weeks for our customers.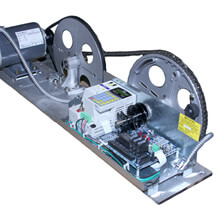 MORE ABOUT OUR DOOR OPERATORS
DEPENDABLE
With over-torque and over-speed detections, keypad programming, universal inputs and outputs, water resistant and explosion resistant, our door operators are ready for any working environment.
CLOSED LOOP
Our closed loop system makes for a more accurate device providing precise and consistent performance on each landing. Virtually unaffected by external sources, the closed loop system creates a reliable operator.
SERIAL COMMUNICATION
The door operator is equipped with serial communication to interface with several elevator controllers on the market today, including CAN communication capable door operators.
DOOR OPERATOR BENEFITS
Our quality door operator packages are matched with quick lead times, competitive pricing and knowledgable and friendly customer service. Quiet operation with non-contact sensors creates a smooth performance and reduces maintenance.
HEAVY DUTY OPERATION
Our elevator door operators meet the kinetic energy requirements found is ASME A17.1-2000+ codes with a 1/2 horsepower motor tested to move up to 1,500 pounds and accommodate most door loads, frictions and wind pressures.
MORE BENEFITS
• CSA certified
• Pre-tested at our supplier partner's factory
• Openings from 24" to 96"+
• Double zinc-plated tracks and hangers
• Integrated infra-red light curtain power supply included
• Solid state controller included
ADDITIONAL PRODUCT HIGHLIGHTS
PACKAGES INCLUDE ALL NECESSARY EQUIPMENT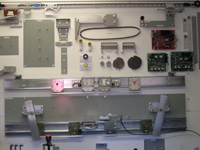 ADJUSTMENTS MADE EASY FOR TECHNICIANS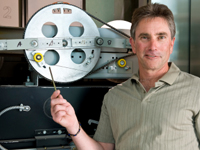 LARGE INVENTORY IN STOCK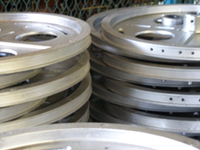 HARMONIC & LINEAR DRIVES AVAILABLE