PUMP UNITS
Get dry and submersible elevator pump units that are built strong and reliable to withstand the toughest working environments.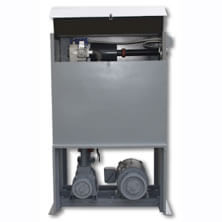 MORE ABOUT OUR PUMP UNITS
RUGGED CONSTRUCTION
Built from 11-gauge steel, our tanks are built to handle the harshest working conditions. With dependable performance, our pump units are relied on throughout North America to get the job done.
PRE-TESTED UNITS
Pump units are pressure tested at our supplier's factory warehouse before shipment to the job site, allowing verification that all pump units are service-ready and safe to use.
QUIET TANKS
Our tanks can also be ordered with reinforced neoprene isolation pads on the tank legs to reduce vibration and bounce. They can also come with rubber isolated motor support to ensure low noise and vibration.
PUMP UNIT BENEFITS
Our dry and submersible pump units are sturdy units that continue to perform through the most rugged conditions. With solid construction, pre-tested before leaving our supplier's factory, and several optional accessories, they are fabricated to meet the project specifications.
MORE BENEFITS / OPTIONS
• Rubber isolated outlet hole protects against vibration transmission
• Chambered muffler
• Oil sight gauge and thermometer
• Up to 600 Gallon Tanks
• Several optional accessories available
• Four bolt removal for easy to pump and motor
• Right or Left Handed Available
ADDITIONAL PRODUCT HIGHLIGHTS
FOUR BOLT REMOVAL SYSTEM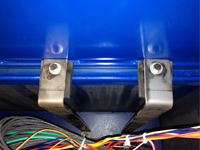 RUGGED CONSTRUCTION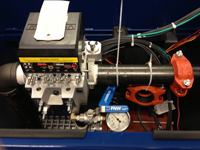 QUICK LEAD TIMES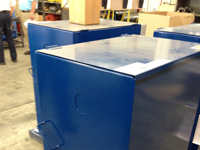 RIGHT OR LEFT HANDED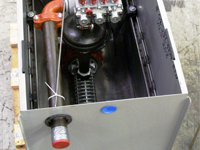 DRY COMMERCIAL UNITS AVAILABLE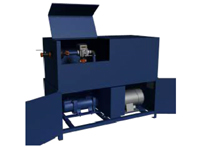 SUBMERSIBLE COMMERCIAL UNITS AVAILABLE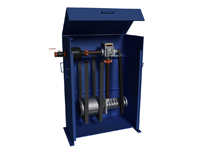 SUBMERSIBLE RESIDENTIAL UNITS AVAILABLE