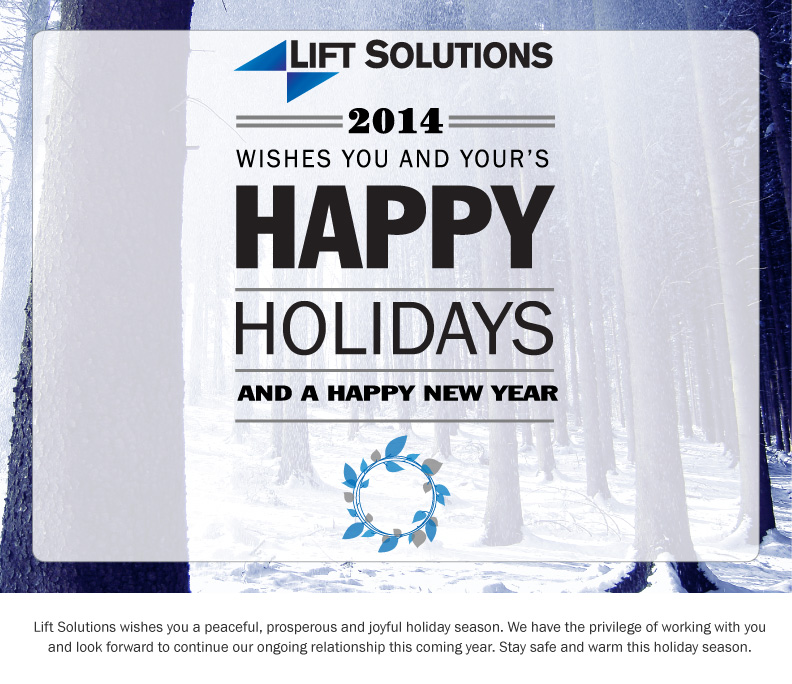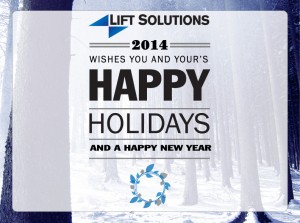 Lift Solutions would like to wish all of our friends and colleagues a Happy Holiday Season. We hope that your 2014 was a great success and that your success will continue into 2015. As you wrap up your elevator bids and projects for the year, we hope you stay safe and warm.
Lift Solutions has had a monumental year in 2014. As we look back, we remember all the wonderful new relationships and partnerships we formed this year and look forward to strengthening those relationships for many more years. Some of the partnerships we formed this last year were with Oleo Inc. and KONE Spares. Both companies make quality product. Learn more about our oil buffers and elevator and escalator parts on their respective product pages.
We also started the year in a new office space. This new office came at a great time as our team has been growing to better serve the elevator industry. Our focus is always on helping our customers order quality elevator equipment for their elevator construction, modernization and repair projects.
We look forward to working with you next year on all of your elevator and escalator projects. Have a Happy Holiday Season and a wonderful New Year! See you next year.